Hand wristband dispenser Dezyband
Protection against bacteria and viruses wherever you are!
FOR CHILDREN AND ADULTS
Dezyband is a light and stylish bracelet, made of 100% silicone of the highest quality. The adjustable wristband will easily fit any wrist size.
ALWAYS AT HAND
Regardless of where you are - work, school or shop - one press of the container is enough to use the disinfecting gel. Fast and convenient.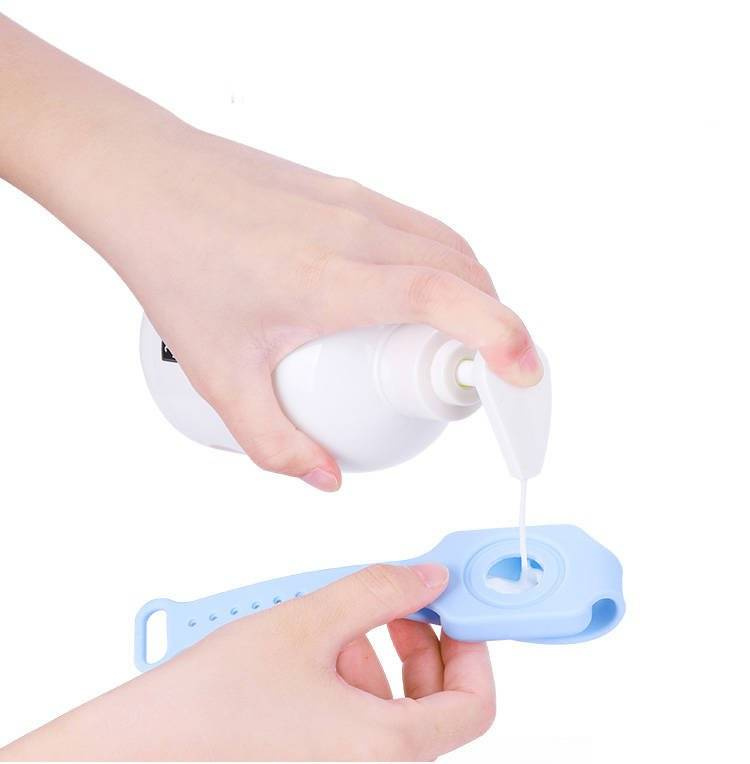 CLEANING
It is enough to rinse the container with warm water from time to time to keep the bracelet clean.
FILLING
Dezyband can be filled with disinfectant gel, soap, cream, disinfectant, sunscreen, and insect repellent.
Open the bottom sealing plug
Pour the gel into the container
Gently cover the cap to prevent spillage
Wear the wrist strap
Press on top of container
Disinfect your hands
100% silikon, wolny od BPA